Meet the Team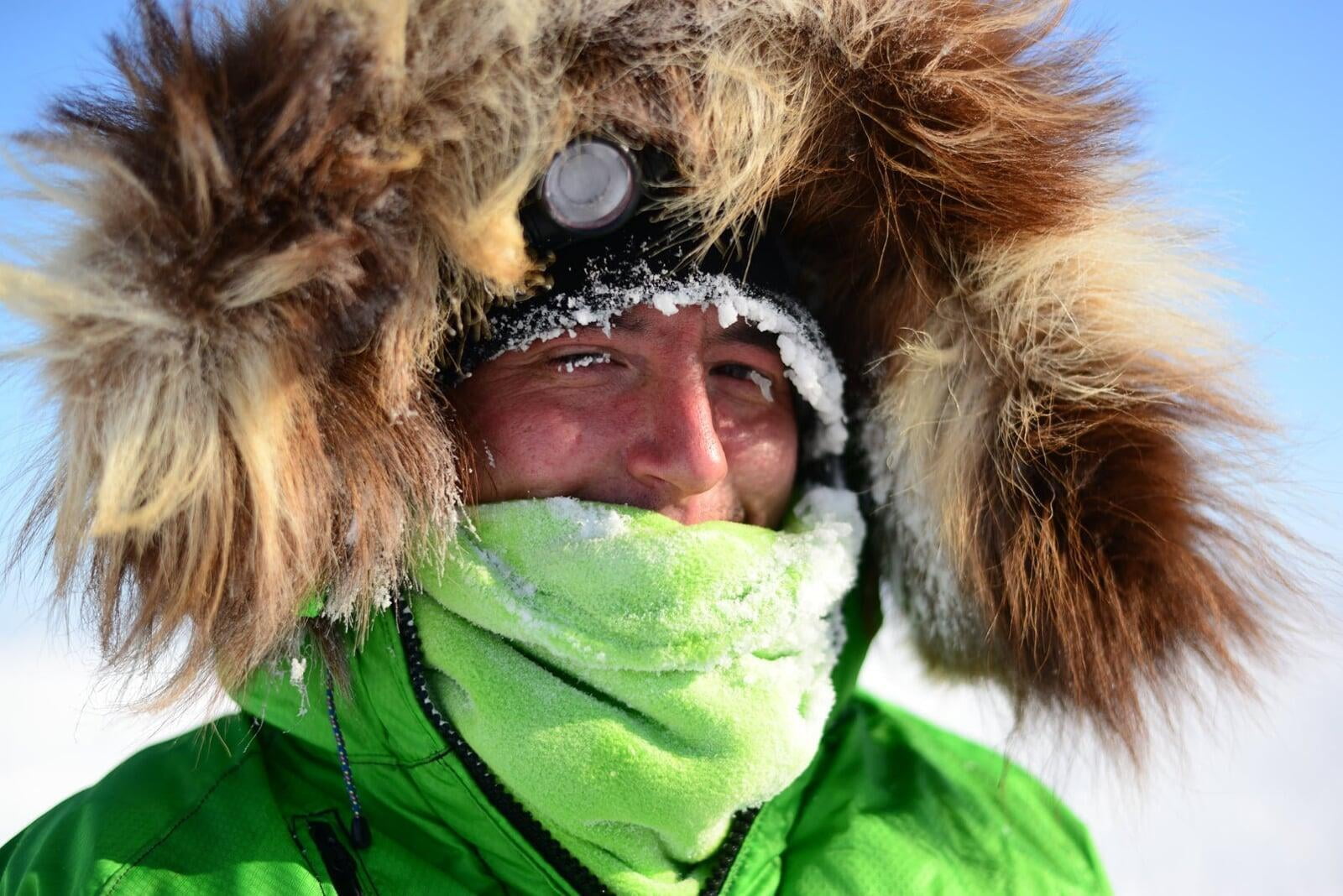 Born into the mushing family, Ryan Redington proudly carries on the family legacy of running dogs, racing, and raising awareness for the sport of dog sledding. His grandfather, Joe Redington Sr, is known as the "Father of the Iditarod" for co-founding the 1,000 mile race in 1973, and helping to establish the route as a National Historic Trail. A dedicated heir of the sport, Ryan has been mushing ever since he "could hold onto the sled", and has excelled at sprint and marathon sled dog races across the Midwest and Alaska.
His daughter Eve and son TJ are also carrying on the family tradition
of racing sled dogs. This year Ryan had his best finish in Iditarod to date, placing seventh. He is the 2019 and 2021 champion of the Kobuk 440 in Kotzebue, Alaska.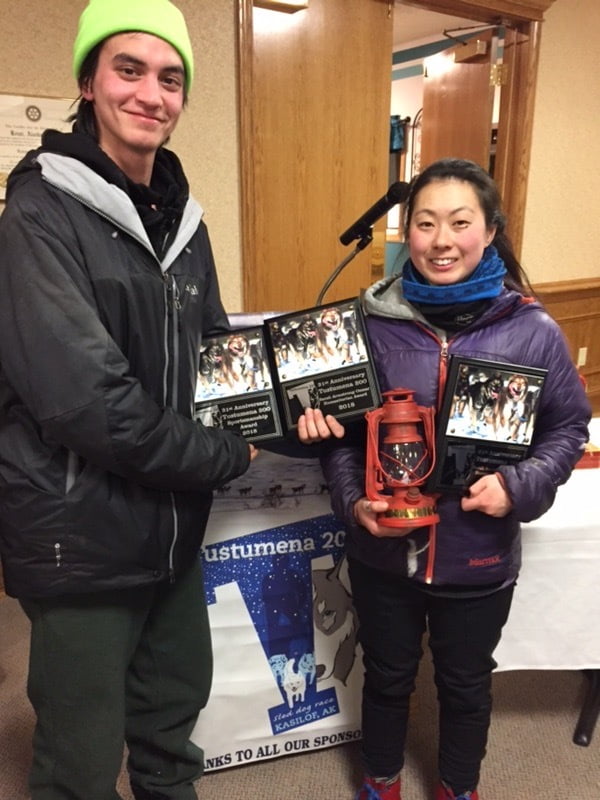 Robert Redington is a third generation dog musher and the grandson of Joe Redington Sr. the founder of the Iditarod. Born and raised in Alaska, Robert grew up around sled dogs. He has not only been running sled dog tours since 2011 in Skagway and Juneau, but has run the Iditarod every year since 2016.
Robert's partner Jae has enjoyed recreational mushing since she was 12. She has helped run sled dog tours in Skagway and Juneau with Robert. She enjoys racing, but spends a lot of her energy helping Robert prepare for the Iditarod every year. These two mushers are an incredible asset to Girdwood Mushing Company.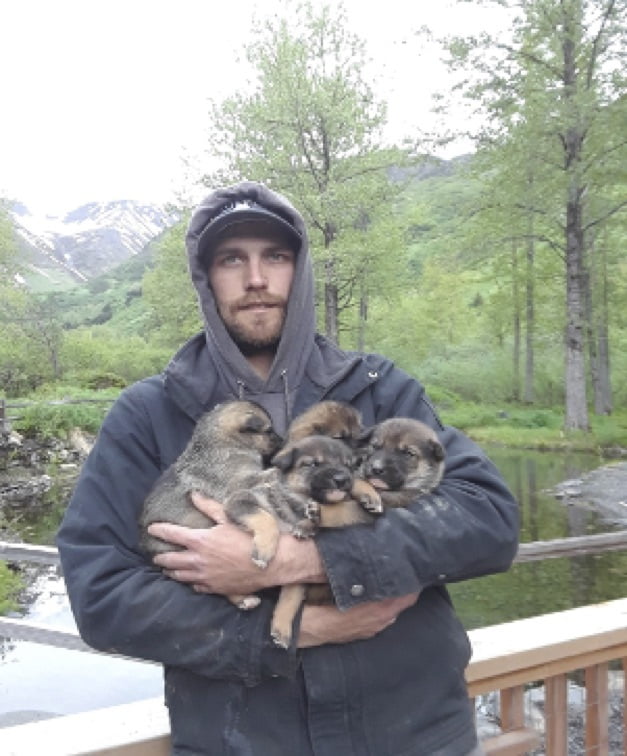 Tyler Schmitt came to Alaska in 2004 looking for adventure. His passion for dogs led him to connect with Robert Redington. As a professional dog handler for Team Petit, Tyler focuses on year round team logistics for winter dog sled races. Tyler is a major part of why our tour operation gets a 5 out 5 on Trip Advisor!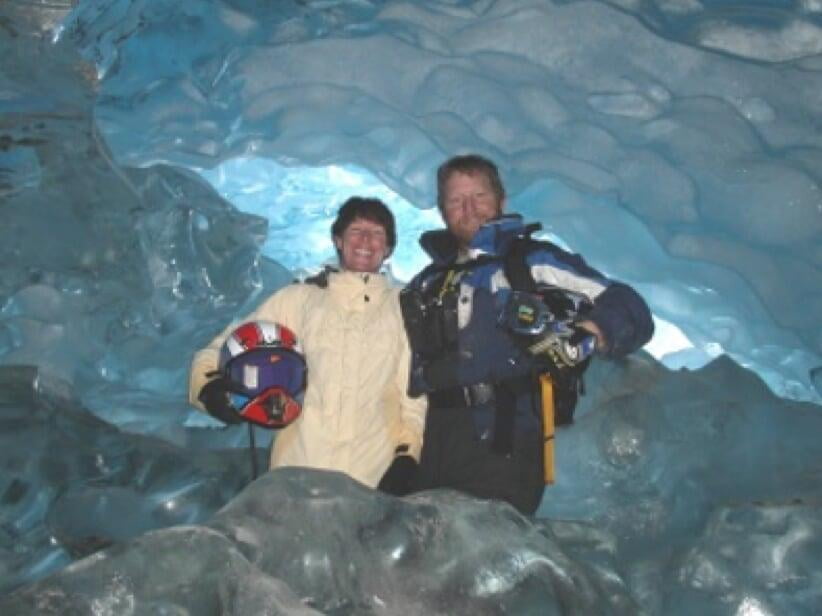 Chris and Connie help out behind the scenes with booking your Summer Sled Dog Adventure or winter snowmobile tour. Their gift shop, "Great Alaskan Tourist Trap" is located at the entrance to Girdwood. When you call for a reservation, that's where you're calling. If you need a B&B, or want to book another activity just let them know. The Tourist Trap is a lively place, an up-scale gift shop with a humorous twist.

The SUMMER SLED DOG ADVENTURE is a tour that was created in the summer of 2015. While this is a relatively newer tour, our sister company has been operating Glacier CitySnowmobile Tours every winter for 20 years. www.snowtours.net.
We are veteran professionals at producing what it takes to give people an enjoyable and memorable guided tour. We are all about showing you fun. Our guides are well trained to be knowledgeable and interactive with every person on every tour.
See you in 2022! We begin operations on May 23rd!
Summer Sled Dog Adventure
Tour Departures Time:
9 a.m. and 1 p.m.*
*custom tour times available

Total Tour Time: 3 hours
Adults: $162
Children 5-12: $106
Under 5 is free!
Reservations are now being taken for the 2022 season (May 23 - Sept 1).
Make a Reservation
Call: 1-907-783-5566
Email: alyeskatours@gmail.com
Inquire at the Tourist Trap: Located at the entrance to Girdwood in the Tesoro Minimall. Just a 40 minute drive South of Anchorage on the New Seward Highway.
OR
Submit a reservation request
The Summer Sled Dog Adventure is offering daily departures in our open air Pinzgauers. Our team is taking extra steps to protect the well-being of our
guests, staff and dogs. Group size is 10 or less; if you are a group or family traveling together with more than 10 people, give us a call and we can customize a tour for you.

Dogs don't seem to be affected by this strand of coronavirus and they've all been vaccinated for the canine version.
Let's have some fun again in the great outdoors of Alaska!