OUR ALASKAN SUMMER SLED DOG ADVENTURE
An 8 mile journey in our open air 6x6 Pinzgauers takes you from sea level to an elevation of 1200 feet on the historical Iditarod trail. At this elevation the mountains open up to one of the most scenic landscapes in all of Alaska.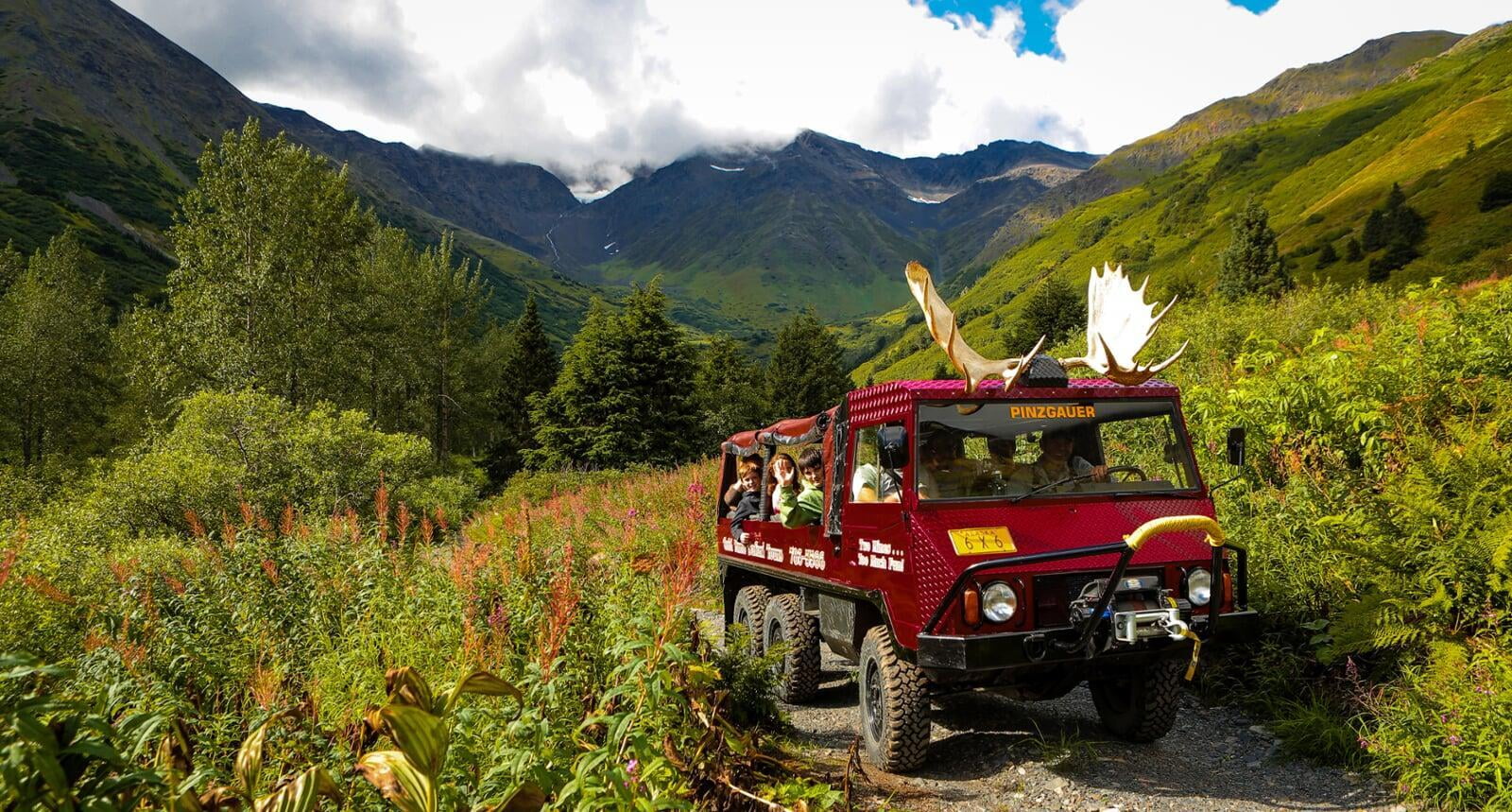 Here you will meet one of our famous dog handlers and their amazing sled dogs, who are incredible athletes. Observe dog handling techniques and interact with the dogs that ran 1049 miles from Anchorage to Nome―truly incredible athletes.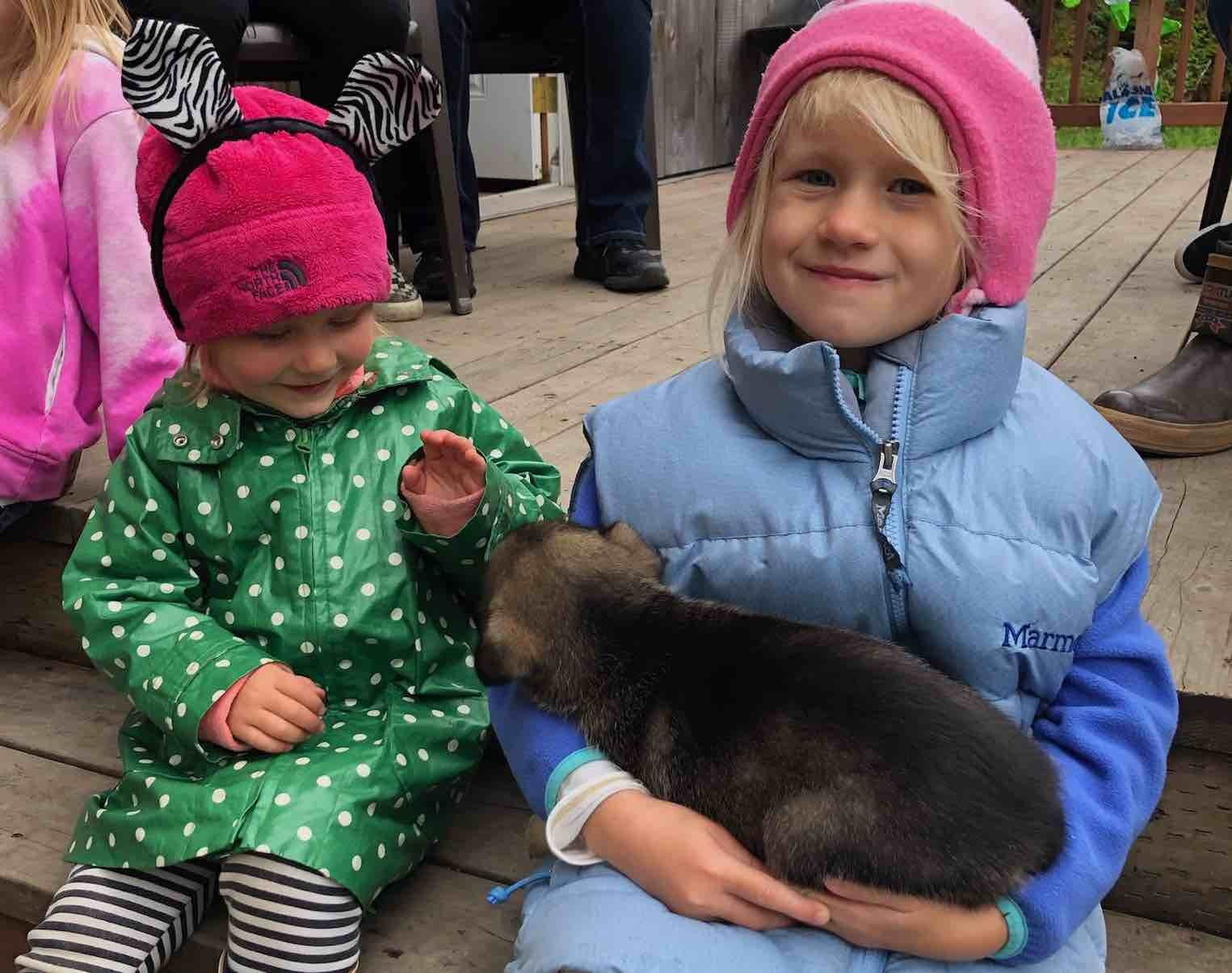 Experience the excitement and energy of these athletes as you feel the raw power of these sled dogs as you ride through trails high up in the Alaska mountains.

It's an experience you will never forget...
After your cart ride, you will visit our beautiful puppy pavilion. This is your chance to cuddle and play with future Alaska Iditarod champions or check out authentic race memorabilia such as a racing sled, trophies, and all the gear and warm clothing that he needs to survive while racing over a thousand miles in unforgiving conditions.

We begin operations on June 1st!
Summer Sled Dog Adventure
Tour Departures Time:
9am 1pm 4pm
Note: custom tour times available

Total Tour Time: 3 hours
Adults: $162
Children 5-12: $106
Under 5 is free!
Reservations are now being taken for the 2023 season (June 1 - Aug 31).
Make a Reservation
Call: 1-907-783-5566
Email: alyeskatours@gmail.com
Inquire in person at the Tourist Trap: Located at the entrance to Girdwood in the Tesoro Minimall. Just a 40 minute drive South of Anchorage on the New Seward Highway.
OR
Submit a reservation request